Children today have the opportunity to enhance their learning experiences through interactive educational websites.
Educational websites play a crucial role in providing children with engaging and interactive learning experiences. They offer a wide range of educational resources, including games, videos, quizzes, and activities, making learning both fun and informative.
In this article, we will explore the best educational websites for children in 2023 that provide engaging and enriching content, covering various subjects and age groups.
1. OverDrive: Borrowing Digital Library Books
OverDrive allows children to borrow digital library books without worrying about late fees. It provides access to a vast collection of e-books, audiobooks and magazines, making it a valuable resource for reading enthusiasts.
2. National Geographic Kids: Entertaining Lessons
National Geographic Kids offers entertaining and educational lessons on various subjects. Children can explore topics related to science, nature, animals, and the world in an engaging and interactive manner.
3. Epic: A Vast Collection of Books
Epic offers thousands of books that are perfect for improving reading comprehension. With its extensive library of fiction and non-fiction books, Epic helps children develop their reading skills while exploring their interests.
4. Scratch: Learn Coding Basics
Scratch is an excellent educational website that teaches children the basics of coding through interactive projects. It allows them to create their own stories, games, and animations, fostering creativity and critical thinking.
5. Toy Theater: Unique Educational Games
Toy Theater offers a collection of unique educational games that combine learning and entertainment. These games cover various subjects, including math, reading, art, and puzzles, providing children with an interactive learning experience.
6.  Whyville: Engaging Learning Activities
Whyville is an educational website that engages children with a wide range of learning activities. It covers subjects such as science, math, art, and social studies, offering a virtual world where children can learn while having fun.
7. The Old Farmer's Almanac for Kids: Lessons About the World
The Old Farmer's Almanac for Kids offers valuable lessons about the world in a fun and interactive way. Children can learn about weather, astronomy, gardening, and more through engaging articles and activities.
8. Chrome Music Lab: Promoting Creativity
Chrome Music Lab is a unique educational website that promotes creativity through music. Children can experiment with various musical tools and learn about rhythm, melody, and harmony in an interactive and intuitive way.
9. Storyline Online: High-Quality Storytelling Videos
Storyline Online offers high-quality videos of famous actors reading children's books. These storytelling videos not only improve children's reading skills but also inspire their imagination and love for literature.
10. ABCmouse: Educational Games for Kids
ABCmouse provides a wide range of educational games for children. It covers various subjects, including math, reading, science, and art, allowing children to learn and practice essential skills in a fun and interactive manner.
11. TurtleDiary: Quizzes and Assessments
TurtleDiary offers a platform where children can take quizzes and assessments to test their knowledge. It covers subjects like math, science, language arts, and more, providing children with an opportunity to evaluate their learning progress.
12. PBS Kids Games: Educational Games for Preschoolers
PBS Kids Games offers a variety of educational games designed specifically for preschoolers. These games help children develop essential skills such as counting, letter recognition, problem-solving, and more [1].
13. GoNoodle: Encouraging Movement
GoNoodle is a unique educational website that encourages children to stay active while learning. It offers fun and interactive movement videos that help children improve their focus, coordination, and overall well-being.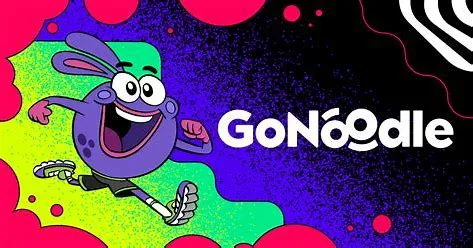 14. Sesame Street Games: Free Interactive Games
Sesame Street Games provides free interactive games featuring beloved characters from the popular TV show. These games cover various educational topics and skills, such as numbers, letters, problem-solving, and social-emotional development.
Conclusion
                In conclusion, the internet is filled with valuable educational resources for children. The best educational websites offer a combination of engaging content, interactive activities, and a safe learning environment.
From reading comprehension to coding and math skills, these websites cover a wide range of subjects and provide children with an opportunity to learn and grow in an enjoyable way.
Click here for the best youtube channels for teens
FAQs
Q1: Are these educational websites free to use?
Yes, most of the websites mentioned in this article provide free access to their educational resources. However, some websites may offer premium features or subscriptions for enhanced learning experiences.
Q2: What age group are these educational websites suitable for?
The educational websites mentioned in this article cater to various age groups, from preschoolers to older children. Each website usually provides content and activities suitable for specific age ranges.
Q3: Can children learn independently on these websites?
Yes, these educational websites are designed to be user-friendly, allowing children to explore and learn independently. However, parental guidance and involvement are always beneficial, especially for younger children.
Q4: Are these websites safe for children to use?
Yes, the websites mentioned in this article prioritize the safety of children. They have measures in place to ensure age-appropriate content and a secure browsing environment. However, it's always recommended for parents to supervise their children's online activities.
Q5: Do these websites track children's progress?
Many educational websites offer features that track children's progress and provide assessments or feedback on their learning. This can be helpful in identifying areas of improvement and tailoring the learning experience accordingly.